Turn Your Carvera Into A Professional PCB Factory
Applying solder mask
The solder mask can make your PCB look better and much easier to solder with. We provide an easy and elegant way to apply this to your PCB, and a dedicated spring-loaded milling tool to remove the solder mask afterwards.
Laser engraving silkscreen
With Carvera's built-in laser module, you can engrave the silkscreen on the solder mask easily, making your PCB look even more professional and user-friendly.
Making double-sided PCB
Making double-sided PCBs is challenging, we provide an all-in-one PCB package that helps you make them with ease, and will provide step-by-step tutorials for beginners.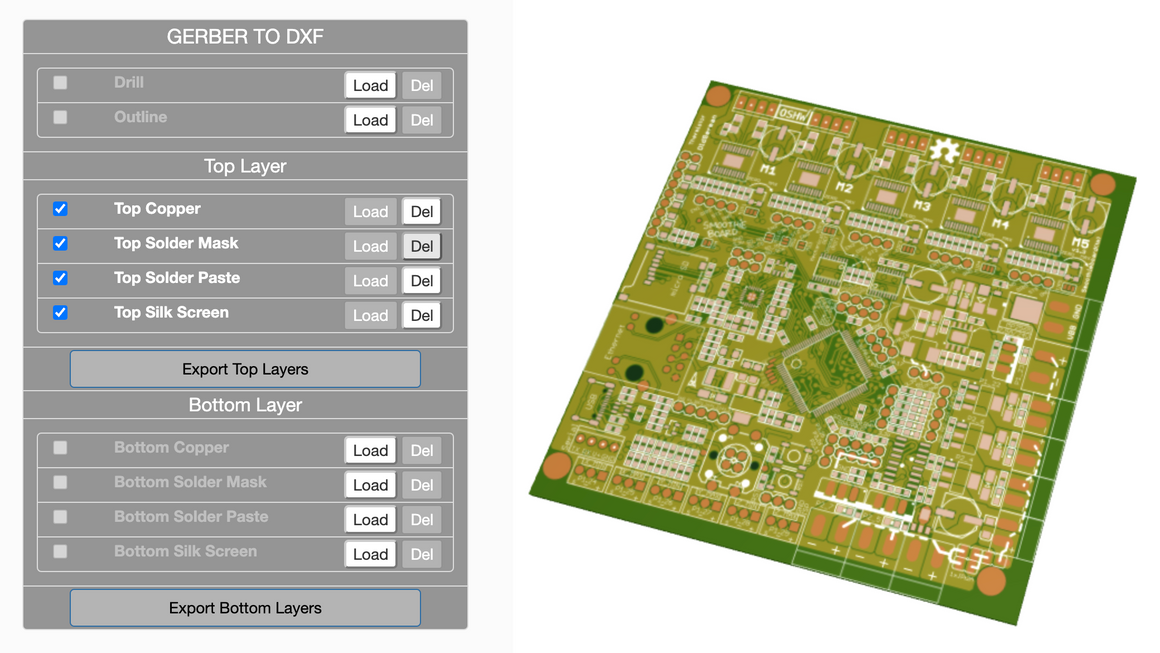 Software Solution
We have developed an intuitive Gerber(PCB file format) to CAD file converter for you to work with VCarve Desktop or other CAM software you are already familiar with. So you don't need to change different software packages anymore.